---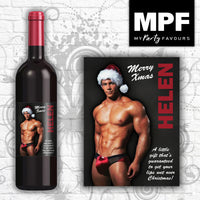 Approx Label Size: 85mm x 115mm
Our personalised labels make fantastic, original gifts for any occasion when applied to your bottles.
Printed on self-adhesive high gloss, water resistant paper, these labels exude quality.
These labels can be personalised with...
​​​​​​​- Any name
As with all our designs, most text can be replaced with your own choice of wording, so please ask before ordering if you're looking for something more bespoke.